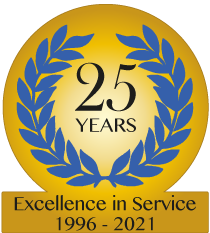 (Sant'Agostino)
"The world is a book and who does not travel knows only one page of it"
COMPANY
Holding Planet1 provides a service dedicated to hotels,companies and private individuals who need to make frequent transfers to the main airports, train stations and other destinations. A wide range of competitive offers, flexibility, plus a collaborative approach to offer highly qualified chauffeur-driven rental services with a fleet of elegant and comfortable vehicles available for our clients for the transport of 1 to 8 passengers, 24 hours a day, seven days a week.
Holding Planet1 puts all its accumulated experience at our clients' disposal, taking you to your destination with total peace of mind, without having to worry about any aspect of your journey.
The technology we have adopted allows us to respond promptly to your every request and give immediate confirmation of your booking, and in order to reassure you and guarantee the service the name and number of your driver will be communicated to you the day before travelling. In this way you will have a clear and unambiguous point of reference.
We also offer a private transport service, where we can put at our Client's disposal an exclusive personal driver dedicated to you for all your transfers, be they for one day or for longer durations.
"The best way to try to understand the world is to see it from as many angles as possible"
(Ari Kiev)
Internally trained and qualified staff in order to guarantee the professionalism required to guarantee the smooth delivery of any kind of service.
Cutting edge equipment and specialized software allows our drivers to remain in constant contact with our operations center.
Within a maximum time of 10 minutes you will receive a response to your booking request. This is possible through continuous automatic monitoring by our specialised software which reduces the time needed for booking and execution of our transfer services and provides a guarantee for our customers that the service will be delivered.
Experience and professionalism accumulated over years of service have allowed us to choose vehicles equipped with a high level of instrumentation and safety, with special attention also paid to the reduction of emissions and waste. In this way we can offer the optimum service for any kind of request.
Those who choose to rely on our company have the peace of mind of having chosen a trustworthy and professional partner.
WHERE WE ARE
Headquarter
Via Grotta, 2/b
36060 – località Molvena
COLCERESA (VI) Italy
+39 (0)424.411339
+39 (0)424.471422